Even with the coronavirus pandemic in full swing, and many folks having to cancel or postpone their ceremonies, a few Vermont weddings still managed to prevail! Sometimes couples opted for a quick elopement, and sometimes they manage to carve out appropriate space out their guests and carry on. For example…
Angelo and Bruna had been dating long-distance, as Angelo lives in New York City, and Bruna is from Brazil. She'd come up to visit him on a temporary visa when the pandemic struck, and the whole world went into lockdown.
Their fear was that she'd have to leave when her visa ran out, and given the scope of the crisis, they had no idea when she'd be able to come back. The solution? Get married!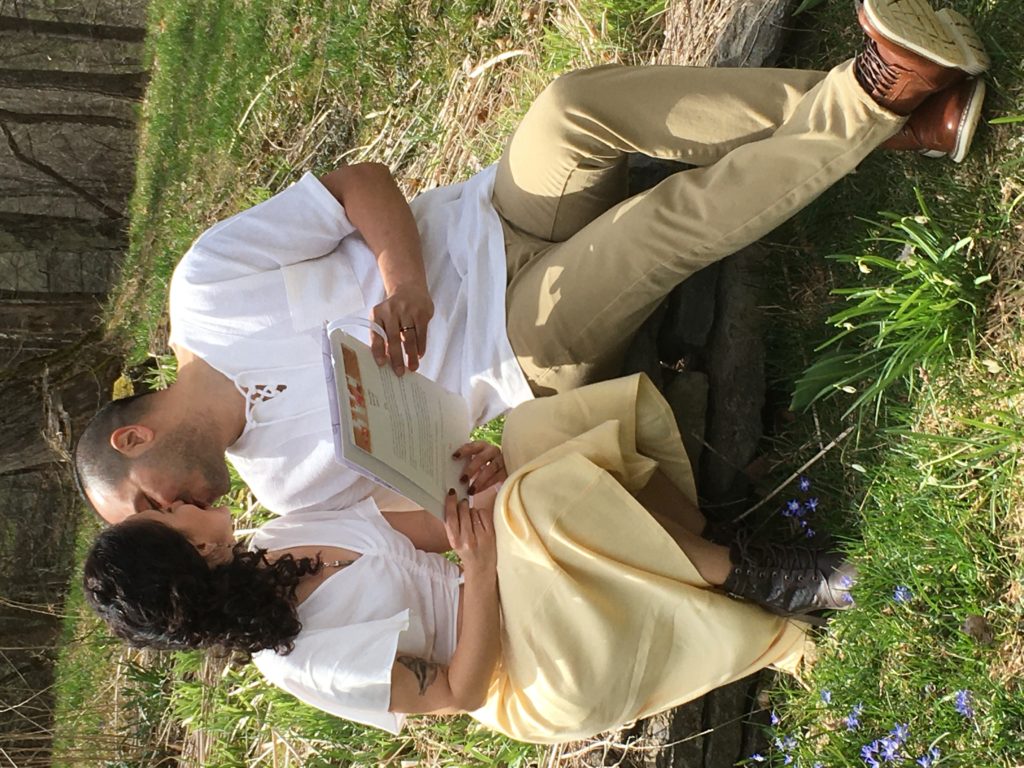 So, after a month of hiding out in Angelo's apartment, they rented a car and drove like Love Bats Out Of Hell's Kitchen to Vermont, where we had a quick ceremony in my backyard.
The Love Bat metaphor is more than apt, as they're both biologists, and Angelo works for the Natural History Museum where he actually studies bats.
Bells started ringing when he told me about his job, as Maggie and Amanda – another couple I married a few year ago and became friends with – also lived in New York, where Maggie works at the Natural History Museum, and I knew she'd studied bats.
Turns out Angelo was her mentor! Small, small, small, small world!
I'd show you a picture of Maggie and Amanda, but they've since split up. However Maggie and Angelo are still friends, and it was fun to surprise her with a photo from the wedding!